Succot Celebration

We extend an invitation for you to
The Succot Celebration
(Feast of Tabernacles) in Jerusalem together with the remnant of Israel and the remnant from the nations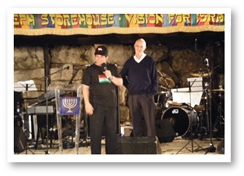 Succot Celebration October 18-20, 2016

"On the fifteenth of this seventh month is the Feast of Booths for seven days to the Lord... Then it will come about that any who are left of all the nations that went against Jerusalem will go up from year to year to worship the King, the Lord of Hosts, and to celebrate the Feast of Tabernacles. And it will be that whichever of the families of the earth does not go up to Jerusalem to worship the King, the Lord of Hosts, there will be no rain upon them." Leviticus 23:34, Zechariah 14:16-17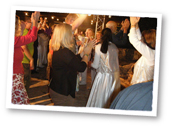 Shalom from Jerusalem. Thank you for coming to Israel during this time.
We have tried to answer some of your questions, but if not, please contact the
Vision for Israel branch offices.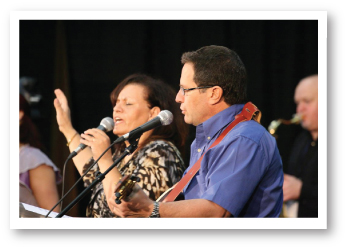 Conference fees for the Succot Celebration will be paid separately and directly to Vision for Israel. 


E-Mail: info@succotcelebration.com


Registration fee for 2016 is TBD.



Join us this year in Jerusalem - Click here for Hotel Information
What is Succot?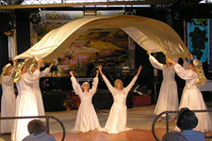 Of the three pilgrim feasts, Tabernacles (Succot) was the longest and one of the most joyful celebrations of the biblical calendar. This was a celebration of gratitude and praise to God for the harvest. In fact, so prophetic and significant is this final feast, that during the Kingdom Age, all the nations will join in this annual celebration"
"Then it will come about that any who are left of all the nations that went against Jerusalem will go up from year to year to worship the King, the LORD of hosts, and to celebrate the Feast of Booths. (Zechariah 14:16)"
Join us, and walk out the future Messianic Kingdom prophecy …today
For Registration or More Information:
U.S.A. - 1 (866) 351.0075 
Israel - (972) 2.570.4010
UK - (44)  01793-279111
Germany  - (49) 089.566595
Netherlands - (31) (0) 628-919473